Making a plastic mould is a process that requires skill and preparation, and the outcome of the mould depends on the quality of the completed project. In this article, we will go over the steps for making a plastic mould, which include materials selection, mould design, pre-processing, injection moulding, and post-processing.


The first step in making a plastic mould is choosing the right materials. This is important because the materials used will determine the strength, durability, and performance of the resulting mould. The most commonly used materials are S136H,718H, P20, NAK80.
Mould Design 
Once you've selected the right materials, the next step is designing the mould. This step involves creating a model of the plastic part and then making a mold based on that model. Initially, this can be done by hand using tools such as rulers or callipers, but for precision designs, design software is often used. This allows for fine tuning of the design to ensure it replicates the original model with the highest level of accuracy.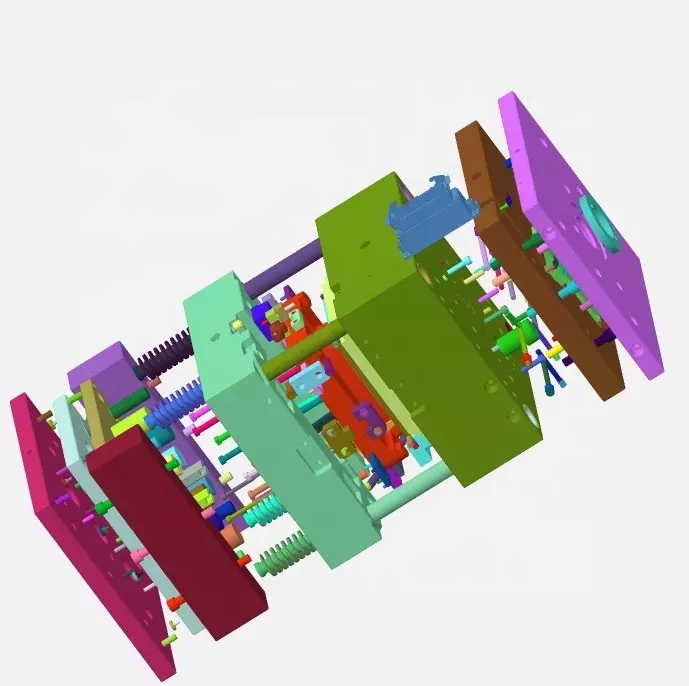 Pre-Processing
Before the mould can be used, it needs to be pre-processed. This involves preparing the mould by cleaning it and filling it with lubricant before allowing it to cool. This ensures that the plastic does not stick to the mould, and the cooling process can also help increase the moulding speed and accuracy.
Injection Moulding
Once the mould is pre-processed and cooled, it is ready for the injection moulding process. This is when the molten plastic is forced into the mould cavity by the injection moulding machine. This process is also known as the flow process, and it ensures that the plastic is evenly distributed and that the mould is perfectly replicated.
Post-Processing
The final step in making a plastic mould is post-processing. This includes removing excess material, cooling the mould, and cutting, drilling, or tapping for added features. It is important to be careful during this step since the plastic can easily be scratched or bent if it is not handled with care. Making a plastic mould is a process that requires patience, precision, and skill.
By following these steps, you can make a professional-looking product with excellent performance and dependability. With the right materials and techniques, you can make a reliable plastic mould for nearly any application.