Rubber compression mould is a tooling use for compression moulding, it can be produced in a number of ways, including machining, die casting, 3D printing. When designing compression mould, it is necessary to design the cavity according to the size and moulding method of the product, besides, it is also required to select the appropriate steel according to the quality requirements and demand of the product surface. Compression mould should be made of mould steel with easy cutting, compact structure and good polishing properties. Such as:#40 steel, #50 steel, P20, 718, 8407,1.2738 (adjust freely), etc. In addition, it is necessary to consider the related problems of machining accuracy and control the dimensional tolerance, shape tolerance and surface roughness
#40 steel, #50 steel, P20, 718, 8407,1.2738,H13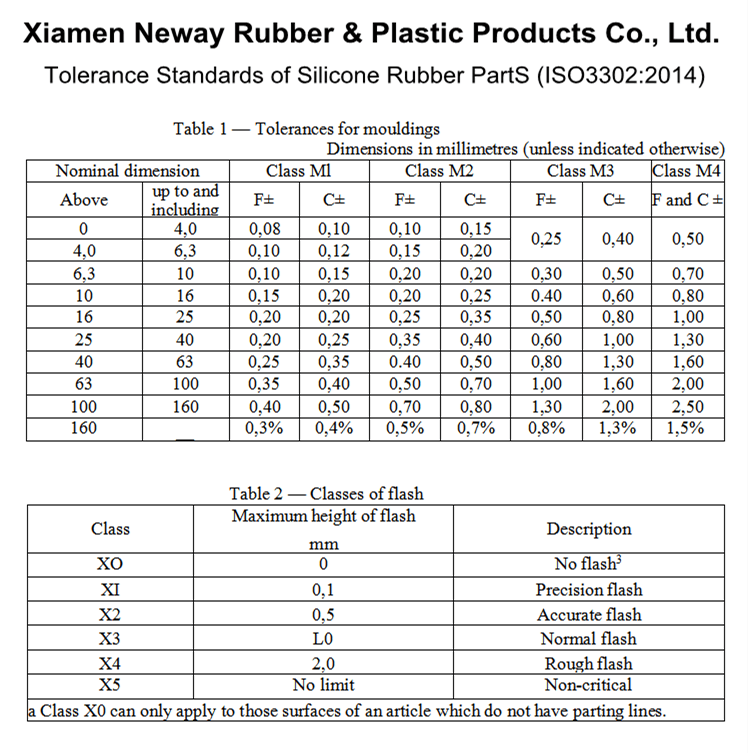 With compression mould, we can make surface as matte, texture, common polishing, mirror polish, laser engraving, power coating, printing, segmented colors and mixed colors, from below picture, you can find effect of different surface treatment.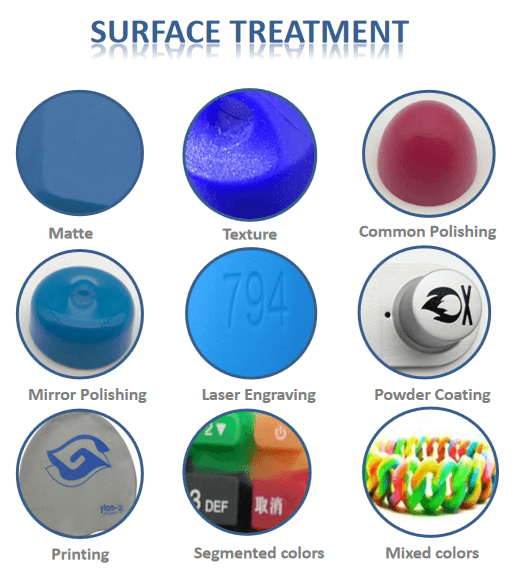 Once the order is confirmed, our engineer will provide the DFM report (Design for Manufacturability Analysis) to customer for approval. We'll start to design the mould drawing and mould making after the DFM report approved by customer. Once the mould making is finished, we'll make several pieces of pre-production samples for test, if the dimensions are correct, then we will send the samples to customers for final confirmation. If the test failed, we will modify the mould or adjust the molding parameter to make new samples, and test it again. Once the samples are approval by customers, we will purchase wooden box to pack them, we will send the packing list to customer to arrange the shipment.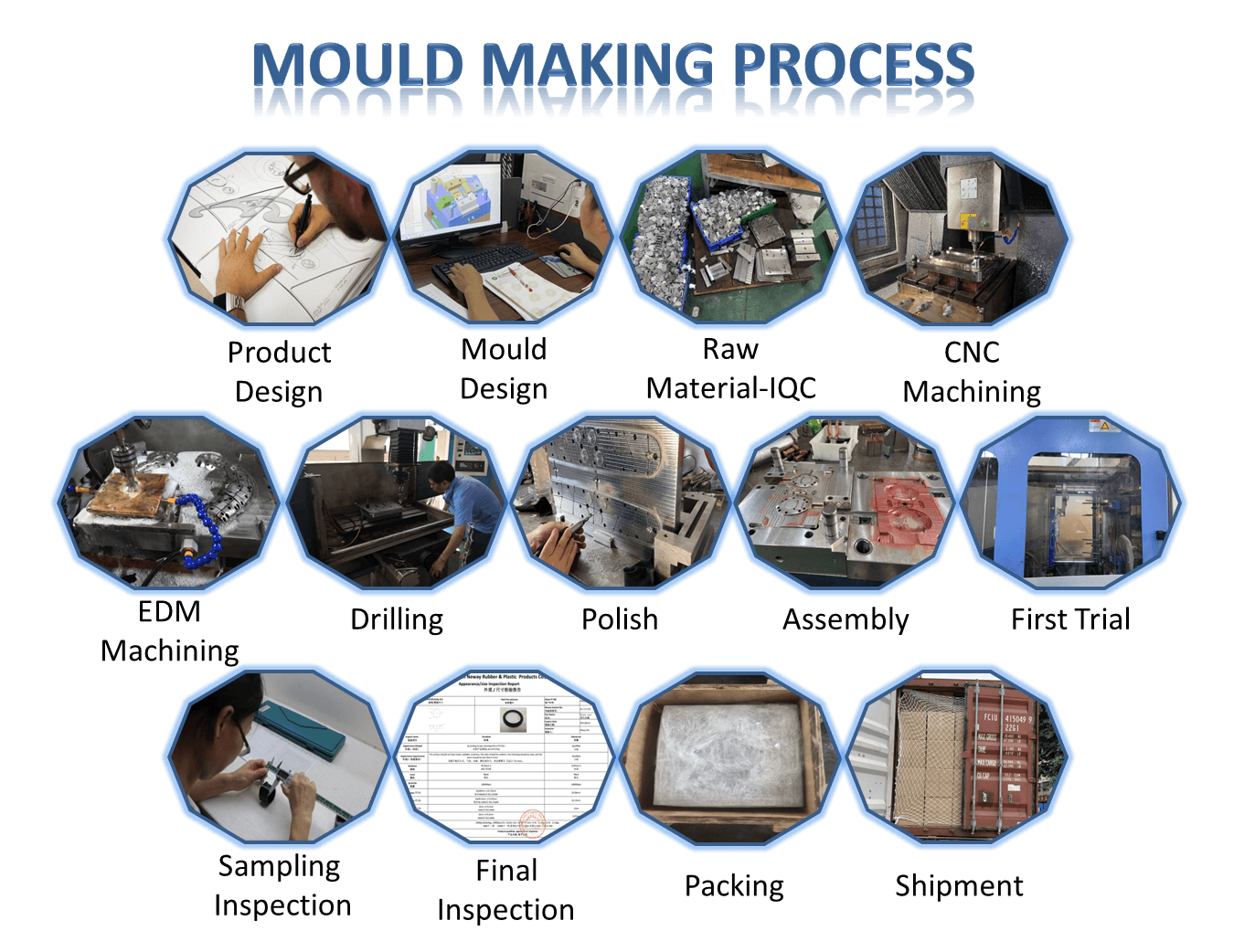 NEWAY's quality is 100% according to ISO9001 Standard. We seriously take care of the quality control from IQC to OQC, throughout each step of the production.
NEWAY dedicated to strict quality control and thoughtful customer service. We strive to exceed our customers' expectation in all aspects of product manufacturing process, and recognize our great responsibilities to our customers.
All our materials are purchased from certified suppliers. All materials will be subject to warehousing quality inspection upon arrival. After the pre-production sample is confirmed, the sample will be sealed immediately. prenatal sampling inspection, intrapartum sampling inspection, and postpartum sampling inspection, and the inspection results will be recorded in time. All files are traceable.
Below are some inspection equipment for reference: